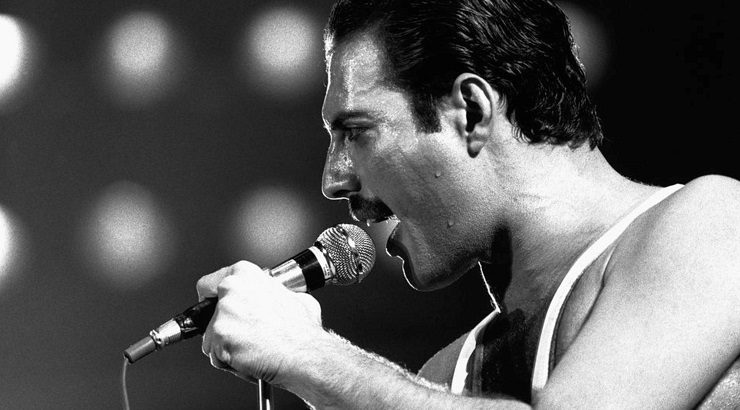 About Freddie Mercury
Singer-songwriter Freddie Mercury whose original name was Farrokh Bulsara was born on September 5, 1946 and grew up in Zanzibar, Tanzania. His parents Bomi and Jer Bulsara, were both Parsee (Persian). His father was a civil servant working as a high court cashier for the British Government. Freddie's sister, Kashmira, was born in 1952. After growing up in Zanzibar and India, his family moved to Middlesex, England, in his late teens. He formed Queen in 1970 with guitarist Brian May and drummer Roger Taylor.
Before the fame
Freddie spent most of his childhood in India, where he began taking piano lessons, when he was seven years old. In 1954, at the age of eight, Mercury was sent to study at St. Peter's School, a British-style boarding school for boys in Panchgani. At the age of 12, Freddie Mercury then joined a school band who covered music by Cliff Richard and Little Richard. Mercury went on to study graphic art and design at Ealing Art College, graduating with a diploma in 1969.
Relationships
In the early 1970s, Mercury had a long-term relationship with Mary Austin, who he met through guitarist Brian May. He lived with Austin for several years in West Kensington, London and even got engaged before Freddie told Austin he was bisexual. They still remained close friends. When he died at the age of 45 in 1991, he left her most of his money, his house and his recording royalties.
Fun Facts
Freddie had four extra teeth in his upper jaw, creating an overbite that Freddie was never comfortable with
He had a cat named Delilah and wrote a song about her
There is a statue of Freddie Mercury in Switzerland
Freddie's favourite drink was Champagne