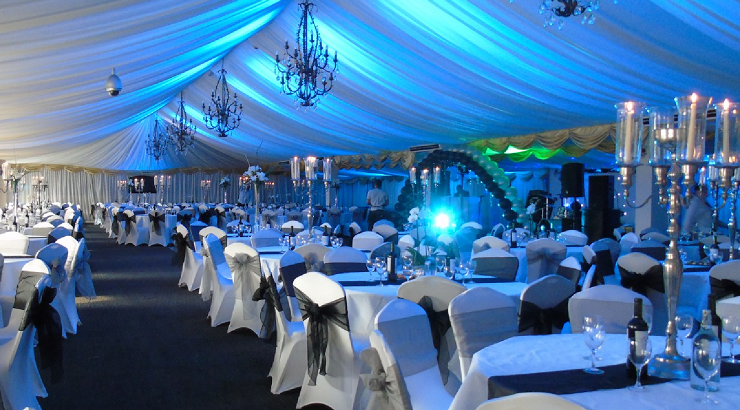 Proms have become increasingly popular with schools and colleges as a way for students to celebrate their graduation with a special night to remember.
Here is a list of the main points to remember when planning a prom to ensure that your evening goes smoothly and with the greatest possible success.
Budget
Everyone wants the best possible night, but remember, the more you want, the more it will cost. Establish a budget limit that is affordable for everyone. Why not plan some fundraising activities to increase your promotional funds? It's always a good idea to sell cakes, wash cars, have a concert or even a talent show at school. Another way to raise money could be to approach local businesses which may agree to sponsor the tables as a way to promote their products or services.
Entertainment
The increasingly popular option is to choose a live band or DJ as your entertainment for the evening. However, many new lesser known bands will be happy to play at your event for a small cost or maybe even for free to get them heard. Another option would be to find out if there are any bands in your school, if there are, it's worth asking them if they would like to support their school by playing at the prom.
Photographs
You will need someone to capture your magic night. Most venues have their own grounds, which make ideal settings for your prom photos.  You'll capture great shots of all the students which you could sell back to them as well as keep memories for the school. For all the selfies that will no doubt be taken, create your own unique hashtag on Instagram or Twitter. You could even create a Snapchat filter for your school's prom.
Choose a venue and pick a date
The biggest and most important decision to make is where to host your prom party and how you want the room to look. Choose a location that is easy to get to and a room which can accommodate your number of guests. Don't forget to ask if there are any special prom packages available. Check the available dates with your chosen venue and get ready to send out the invites.
Here at The 3aaa County Ground, we can offer our stunning Marquee capable of hosting up to 350 guests, offering a wow factor for your School Prom, with the backdrop of the picturesque playing area at our historic sports venue. Create the evening to suit your requirements with our high flexibility package to allow you to create the School Prom of your dreams.
From ONLY £30 per person
Click HERE for more information on what we can offer you and your school.
Please call 01332 388 105 or email [email protected] to discuss plans for your School Prom at The 3aaa County Ground.