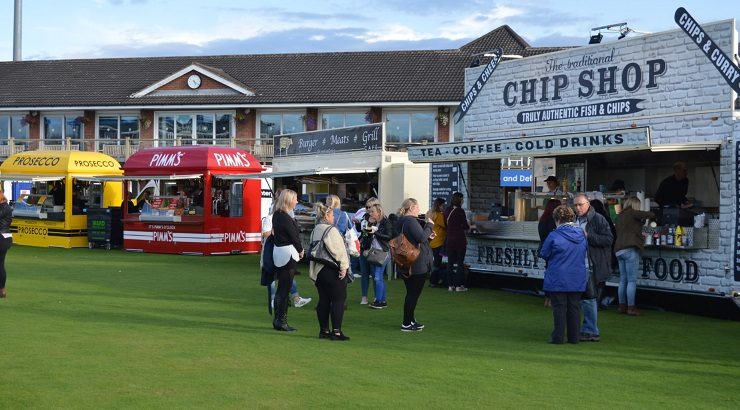 It's just two days until Derby's biggest fireworks display returns to The 3aaa County Ground on Saturday 4 November, with our Fireworks Night & Fun Fair spectacular, in partnership with Pattonair.
With excitement building, we're counting down with five reasons to join us for the city's biggest and best annual fireworks spectacular.
No.4: Speciality food and drink
The city's biggest and most spectacular Fireworks Night & Fun Fair will offer a huge variety of food and drink with something for everyone to enjoy.
A wide range of food will be available from the competitively priced vendors, including burgers and chips, German bratwurst sausages, sweets, donuts and candy floss.
There are more drink options than ever before; maybe indulge in a glass of presecco from "The Prosecco Van" or treat yourself to a glass of winter Pimms and mulled wine.
Derby's largest pyrotechnic and fireworks display then gets underway from 7pm and the Fun Fair remains open until 9.30pm for those wishing to continue enjoying the evening.
Tickets for the must see event are on sale now, with a Family Ticket (two adults and two juniors) costing just £12 when purchased in advance.
For ticket prices and further event details, click HERE to read our Visitor Guide.
For more information about our Fireworks Night & Fun Fair spectacular, please call 01332 388 101 or email [email protected].