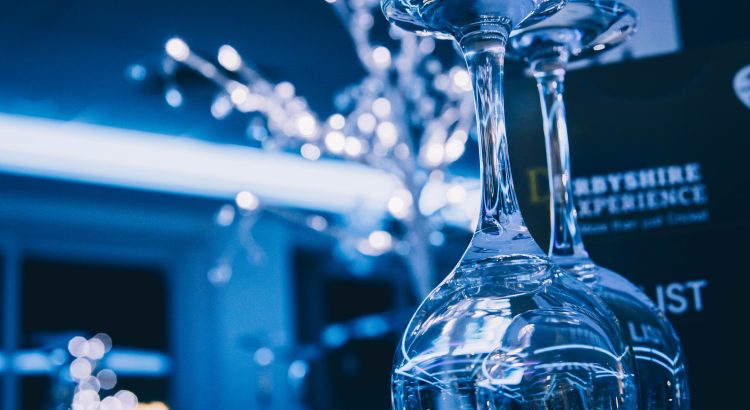 We've launched our new Christmas Celebration Dinners for 2020 – your opportunity to start the festive season in style and enjoy an evening with friends or colleagues after what has been a challenging year for all.
You may have some questions with regards to our Christmas Celebration Dinners, so in an effort to reassure you of our commitment to delivering safe events we hope to have answered them below.
If you have any other questions, please do not hesitate to speak to our Events Team on 01332 388 105, or email [email protected].
Frequently Asked Questions
Will there be dancing?
The current guidelines do not allow dancing, therefore we will deliver table service for all food and drink throughout the evening.
Why can't we have large tables?
We are running a restaurant style operation, therefore the maximum table size if for 6 people.
Why have you changed your package?
Current government guidelines do not allow parties in the style we have offered in previous years and we do not want to let our customers down. On that basis, we have changed our offer to provide a celebration dinner which we are able to deliver.
What are you doing to ensure we are safe?
After being chosen to host behind closed doors international cricket, our team have been trained in delivering a safe experience for all guests. All our staff will be wearing face masks or face shields and aprons.
Our premises will be deep cleaned after every event and staff are washing their hands at least every half an hour and using hand sanitister each time they enter and the exit the kitchen.
Click HERE to find out more about our enhanced safety measures.
What are the seating arrangements?
This year all our tables will be a maximum of 6 per table we will make every effort to place your tables in the same area adjacent to each other.
Will you be able to trace everyone if there is a problem?
Yes, we will be recording email addresses and contact phone numbers for all guests.
What happens if I am ill?
If you or any of your guests have COVID-19 symptoms or are feeling unwell, we ask that they do not visit The Incora County Ground. Any guest displaying any symptoms will be asked to return home immediately and follow the latest government guidance.
Will I have my temperature checked?
We will carry out temperature checks for all delegates before they enter the venue.
Do I need to wear a face covering?
To maintain the safety of all guests, we recommend that face coverings are worn on arrival and departure.
Why not use this opportunity to get not the festive spirit and see who in your party has the best festive face covering?
What time can we arrive?
To minimise a long queue on arrival, and for the comfort and safety of all our guests, we ask that all parties arrive at staggered times.
These times will be issued to the party booker in due course.
What can we expect on arrival?
On arrival, there will be a one-way queueing system to get in and out.
All diners will be required to register their arrival at our reception desk before being shown to their table by a member of our team.
What is the dress code?
We ask for some festive glitz and glamour from cocktail dresses to evening suits, however, you can always dress in your favourite annual festive Jumper and jeans, but no trainers or sportswear.
Can we pay individually?
Due to the volume of guests, unfortunately we will only accept one payment per party, made by the booking organiser. Payments can be made by presenting debit/credit cards over the phone, BACS (unique reference code required) or by visiting The Incora County Ground and paying cash or by card, between 9am and 5pm, Monday to Friday.
Can we add to our group?
Yes, unless we are sold out, however, we will endeavour to cater for increased numbers to your party. This must be confirmed by the party organiser and not by individuals. The same payment rules apply.
When is the final balance due?
Final balances and details are due by Friday 6th November 2020. Failure for outstanding balances to be paid will result in cancellation  of your party booking and all monies paid will be lost.
Are tickets used?
No, tickets will not be issued for the party night, but the events team will contact you to confirm all your booking arrangements.
Can we park at the venue?
Yes, you are welcome to park free of charge in The Incora County Ground. Please note Derbyshire County Cricket Club takes no responsibility for any loss or damage to vehicles and they are left at the owner's own risk.
Do we need to pre-order?
Yes, the party organiser will need to pre-order your menu for the Christmas Celebration Dinner by Friday 20th November.
However, if you have any specific dietary requirements, please ask the party organiser to contact us in writing to [email protected] at least 14 days prior to your party night and we will cater for them individually.
How much are deposits?
All deposits are £10.00 per person and must be paid within 14 days of provisionally booking, or the booking will be released.
Are there age restrictions?
Yes, our party nights are strictly over 18. We recommend that you bring your ID on the evening as we operate a Challenge 25 policy. Please do not be offended if our staff ask you for ID on the evening, our staff are only abiding by the law.
Click HERE to find out more about our Christmas Celebration Dinners.
And speak to our dedicated Events Team today to book. Call us on 01332 388 105, or email [email protected].