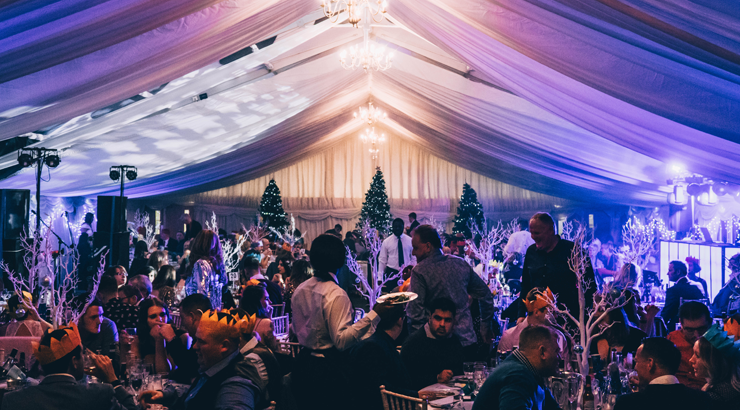 "Myself and my party all had a truly fantastic evening. The whole night from start to end blew our minds and expectations of what to expect and we are grateful to the whole team that put this together "– Lee Party, 2019
We countdown from the very start of December, open every door to our advent calendar and listen to every Christmas song on the radio and then, by the pull of a cracker, it's all over until 2020. We have had another incredible Christmas party season here at The Pattonair County Ground accommodating over 2,500 covers!
Guests were greeted with a glass of Prosecco followed by our festive three-course banquet created by our new head chef, Steven. The catering was marked an incredible 82.14% excellent – good. Numerous guests captured their evenings with us through selfies and boomerangs, featuring the festive decorated venues.
For the entertainment, we had the fabulous five-piece Soul, Motown and party band 'The Soul Council', along with our brilliant resident in house DJ.
Comments were made such as "The entertainment was excellent, would definitely recommend and return next year".
Christmas 2019 at The Pattonair County Ground was unforgettable with 96% of guests stating that they would recommend the Derbyshire Experience to a friend or colleague.
There is no time like the present with Christmas 2020 preparations well underway. If you would like to be notified when our Christmas 2020 dates are available, then please click here.
Packages for 2020 will be announced soon.