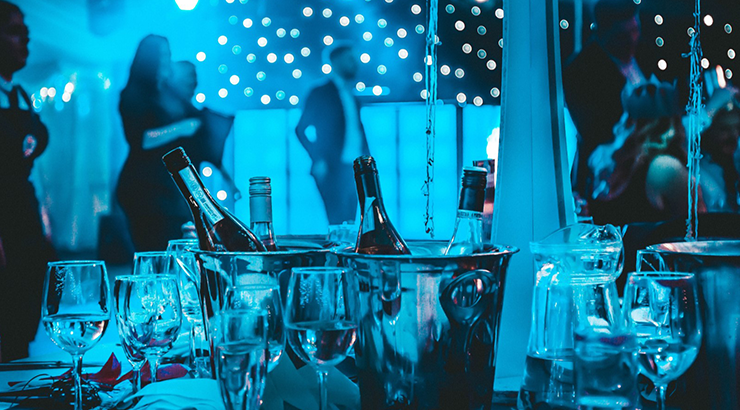 Seen as one of the biggest social events of the year, the Christmas party is eagerly anticipated by clients and colleagues alike.
But with budgets taking a battering can you really justify the expense of such an elaborate affair?
It encourages people to mingle
We can all be guilty of talking to the same people in the office every day. The company Christmas party helps get people out of their usual groups to interact with the rest of their colleagues. Not only will this form new and stronger working relationships but the quieter people in the office will feel a lot more integrated and happier at work.
It's an opportunity to thank your employees 
An annual Christmas party is a great way to thank your staff for their hard work and dedication throughout the year. After a long year of working all staff deserve to let their hair down at a Christmas Party.
It will improve team dynamic and communication
Be sure to incorporate fun into your event with icebreakers and team building activities. This strengthens team dynamic and will unite your workforce. A Christmas party will also help management and staff to mingle outside of a work setting, therefore, boosting communication within the workforce.
There will be smiles all round
A Christmas party can cater for all office personality types. Scientists often talk about the health benefits of laughter. So encouraging people away from their desks just to enjoy each other's company. This will boost their positive outlook not only within the business environment but toward their own professional and social lives.
In order for you to have a great Christmas party, you need a great venue. Widely renowned as one of Derby's leading Christmas party venues The 3aaa County Cricket Ground offers an inviting evening to let you and your guests enjoy the festivities.
We are sure that our Christmas packages are the perfect choice for you.
Click HERE to view our packages.
To make an enquiry or for more information about our Party nights, please call 01332 388 105, email events@derbyshireccc.com