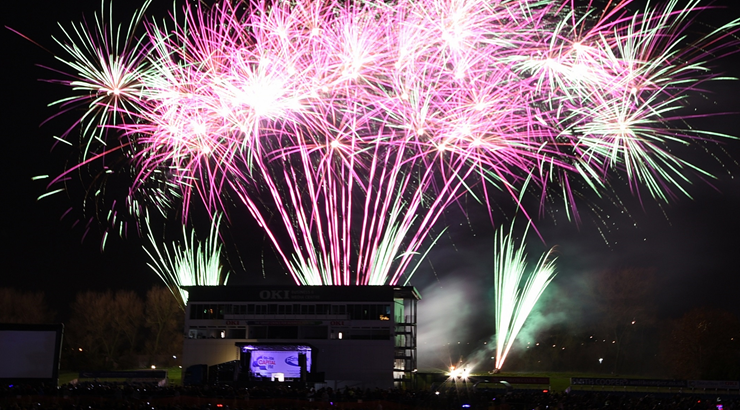 Over 10,000 people once again joined us at The 3aaa County Ground for our annual Fireworks Night & Fun Fair spectacular. Can you spot yourself in our video?
The 3aaa County Ground hosted the city's biggest and most spectacular Fireworks Night & Fun Fair this year and we would like to thank everyone who joined us.
The growing Fun Fair descended with rides for kids of all ages as well as a huge variety of food and drink for the whole family.
Capital FM's breakfast trio, Dino, Pete and Tyles, hosted the evening, providing entertainment start to finish playing the UK's biggest smash hits to get the crowd in the mood for the main event, a spectacular display of technicolour.
We would like to say a huge thank you to everyone who came out to this event and we hope to see you again next year.
If you want more information about events at The 3aaa County Ground, please call 01332 388 101 or email info@derbyshireccc.com.