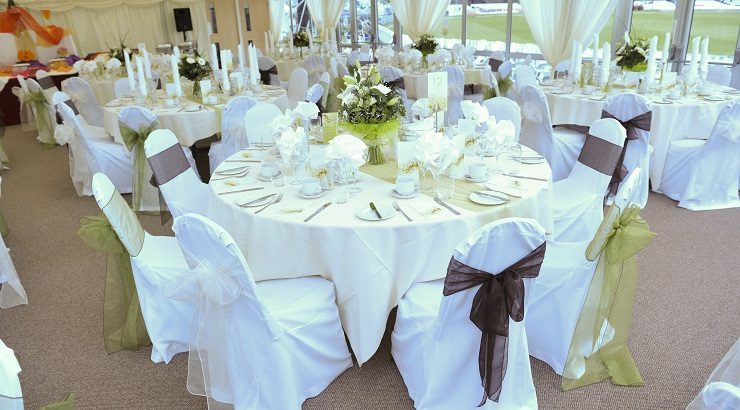 Choosing a venue for your wedding is one of the most important factors in ensuring that your wedding day is as special as it can be.
Whether it is country house, or tradition garden marquee, we have compiled a few things to consider when choosing the perfect wedding venue.
Location – Many couples prefer to have a venue in a location that means something to them. Whether it is where they grew up, or whether it is a place that they know well, it has to be special to the Bride and Groom.
Booking – To avoid disappointment, we advise booking your perfect venue long in advance of the special day. There are obviously exceptions, with some last minute bargains to be had, but to ensure you have the wedding of your dreams, booking in advance is usually the way to go.
Price – As with all things, some places will cost more than others, so make sure you think about how much you are going to spend on the whole wedding before booking a venue.
Theme – To some couples theme is not important, but to others it is one of the most crucial things about the wedding. Some venues will not fit certain themes; so therefore you will need to be selective when choosing a venue. For example, if the location of the venue is by the sea, it would not fit a traditional country theme.
All in one – If you want the ceremony to be in a Church, then you may not need a venue for the breakfast that also does ceremonies. However, if you would prefer the ceremony and breakfast in the same place, there are more and more places that now offer that.
There are a whole host of different venues for your wedding day, but making sure you pick the right one is an important decision, it could be the difference between a good day and a perfect day.
The 3aaa County Ground is a leading venue for Derbyshire Weddings and provides a quintessential backdrop for weddings all year round.
4 stunning suites holding up to 350 guests
Use of our historic ground to capture every moment
Bespoke menus freshly prepared and individually designed drinks packages
Click HERE to view our 2016 Wedding Brochure
To make an enquiry or for more information about Weddings at The 3aaa County Ground, please call 01332 388 105, email [email protected].