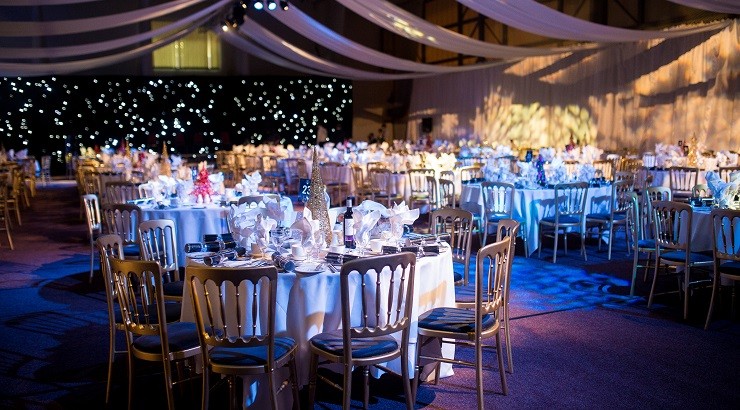 With Christmas Party season coming up, we have put together a list of our top tips for ensuring you select the perfect venue for your staff Christmas Party.
Whether it is location, style or theme you are looking for, make sure you take into account these tips when choosing your venue.
How many?
Knowing how many people will be attending is crucial to knowing what venue to book. A good idea is to send a 'save the date' email to all the staff so you can receive numbers back, even if it is just a ballpark figure.
How much?
Sometimes your company will pay for your Christmas party, but if not you will need to be responsible of collecting all the monies off your staff. Make sure they know exactly what they are paying for, how many courses? Are drinks included in the price? It is always a good idea to collect the money beforehand to avoid any complications on the night of the party.
Where?
The location of your venue is sometimes crucial, as it may determine how many people will come. Make sure to ask around and see what people would prefer, would they like to stay local to the office? Or are they willing to travel in order to find the perfect venue?
How private?
It usually depends on the type of party you would be having, but some parties would require a private venue, whereas others could be suited in a public environment, like a restaurant for example. If your party will be having speeches and/or games, it is usually a good idea to book a private venue in order to keep the party atmosphere.
What food?
Some venues will only offer certain types of food, so see what your staff would prefer to eat on the night, as people will have different preferences. At The 3aaa County Ground, we can guarantee a delicious Christmas meal.
We have a set menu which can be viewed in our brochure HERE.
The main thing to consider when choosing a venue for your Christmas party is making sure it has something for everyone. Whether that is the location of the venue, the food they offer, or the type of party they offer.
Christmas Parties, both private and shared, are available with us at The 3aaa County Ground for only £40 per head.
Click HERE to view our online brochure. 
To make an enquiry or for more information about 2016 Christmas Party nights, please call 01332 388 105, email [email protected].