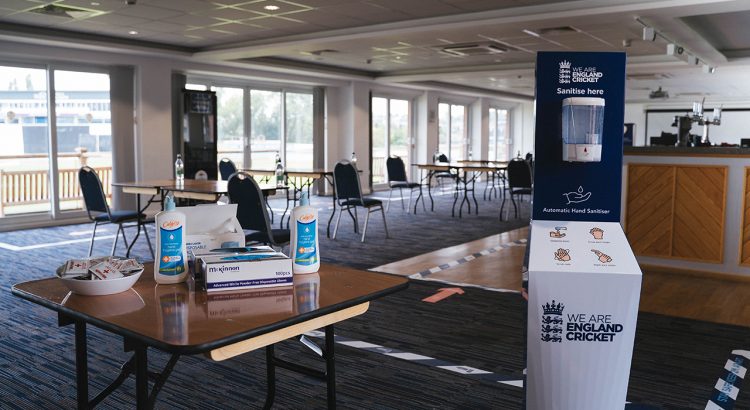 It has always been our priority to look after our guest and staff's wellbeing with the utmost care. In today's times we know that there are further precautionary measures that need to be taken both to protect and offer peace of mind. This is why we have implemented the following as a standard at all of our events in the future.
We're Good To Go
We're proud to be recognised by Visit England as a 'We're Good To Go' venue. With enhanced cleaning procedures, social distancing measures and highly-trained staff, we're ready and excited to welcome customers back to The Incora County Ground. Keep reading to find out more about our bio-secure experience and new measures.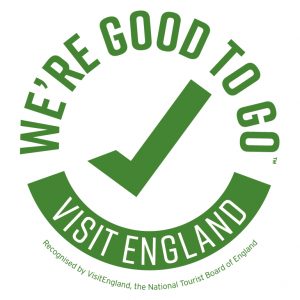 Our Covid-Safe Experience
Chosen as a bio-secure venue for key international cricket training camps and an entire behind closed doors series, we have been delivering covid-safe catering and experiences for over two months in a bio-secure environment.
We have taken that experience into adapting our procedures and packages to create an offering which is modern, safe and versatile for all of our guests.
"At The IncoraTM County Ground, I could honestly close my eyes whilst tasting the food and think I was in a five star restaurant. I thank all the Chefs and their staff for accommodating our very many changes and late requests. They really did a great job."- Mansoor, Pakistan Team Manager.
Communication
Our dedicated Events Team are here to put your needs first, providing a modern, safe and versatile space for your meeting or event in Derby.
Find out more about our unique venue, our varied packages and our safety procedures by getting in touch today.
Call us on 01332 388 105 or email [email protected].
Guests
We will carry out temperature checks for all delegates before they enter the venue
If you or any of your guests have COVID-19 symptoms or are feeling unwell, we ask that they do not visit The Incora County Ground
Any guest displaying any symptoms will be asked to return home immediately and follow the latest government guidance
Event organisers will need the contact details of all guests attending an event 
Food and Drink
Our nutritious catering will be packed into individual portions in hygienic kitchens
All cutlery, condiments and confectionery will be individually wrapped where possible
We will replace large bottled water with individual bottles of water
Access to outdoor seating within the stadium for catering breaks will be available
Refreshments such as tea and coffee will be served by specifically trained staff to guests
Cleaning
We are proud of our 5 star food rating and our kitchen will continue to exercise increased levels of hygiene practices
Hand sanitiser stations introduced at each entry point and those with high frequency touch points
Sanitising wipe stations will be available for guests to wipe down phones, laptops, remote controls and other items brought into the venue
An enhanced cleaning schedule will be implemented throughout the venue in partnership with Office Care, who are committed to providing cleaning services to an exceptional level
The new procedures include:
Full venue deep clean before and after every event
Increased cleaning of high-frequency touch points
People moving around the venue
A strategy is in place, enabling a one way system with separate entries and exits where possible this will be demonstrated by signage
We will encourage social distancing of two metres throughout  the use of signage at key points around the venue
Our Team of Staff
All of our staff are trained on social distancing
Increased hygiene measures have been put in place
Appropriate Personal Protective Equipment (PPE) which we  will be provide to all of our staff relevant to their role
Cashless
We operate a cashless policy at The Incora County Ground to provide an efficient and hygienic service for all delegates
We accept payments from all major credit cards (except American Express) and contactless payments are available across the venue (including Apple and Android Pay)
If you have any queries regarding payments at The Incora County Ground, do not hesitate to contact our Events Team on 01332 388 105.
A modern, safe and versatile space for your meeting or event in Derby. Speak to us today on 01332 388 105 or email [email protected].