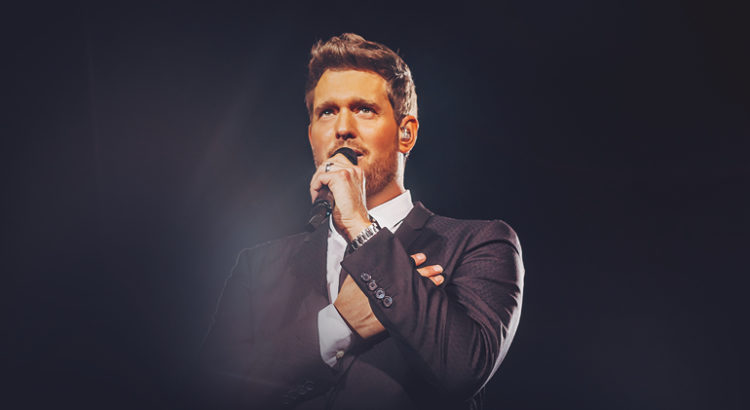 Global music sensation Michael Bublé will perform live at The Incora County Ground on Saturday 9 July 2022.
The four-time Grammy-winner was due to bring his unique performance to Derby this summer, adding to the list of top artists who have performed at the venue in recent years.
However, in light of the ongoing global situation with COVID-19, the Michael Bublé shows can no longer take place in July 2021 and the tour has been rescheduled, with all original tickets remaining valid.
The all-standing concert will take place during the height of the 2022 summer on the prime weekend date in July, with thousands of fans expected to take to the outfield at The Incora County Ground for world-class showmanship and an unforgettable musical experience.
Chief Executive, Ryan Duckett, said: "While we are disappointed not to be welcoming Michael Bublé again this summer, we are delighted to confirm a date for next summer, when we all hope that all restrictions will have been lifted.
"We've seen a number of global superstars performing at our ground over the years, and Michael is a fantastic addition to that list. We're really looking forward to welcoming him and our guests back to The Incora County Ground, and I know it will be a fantastic night of entertainment."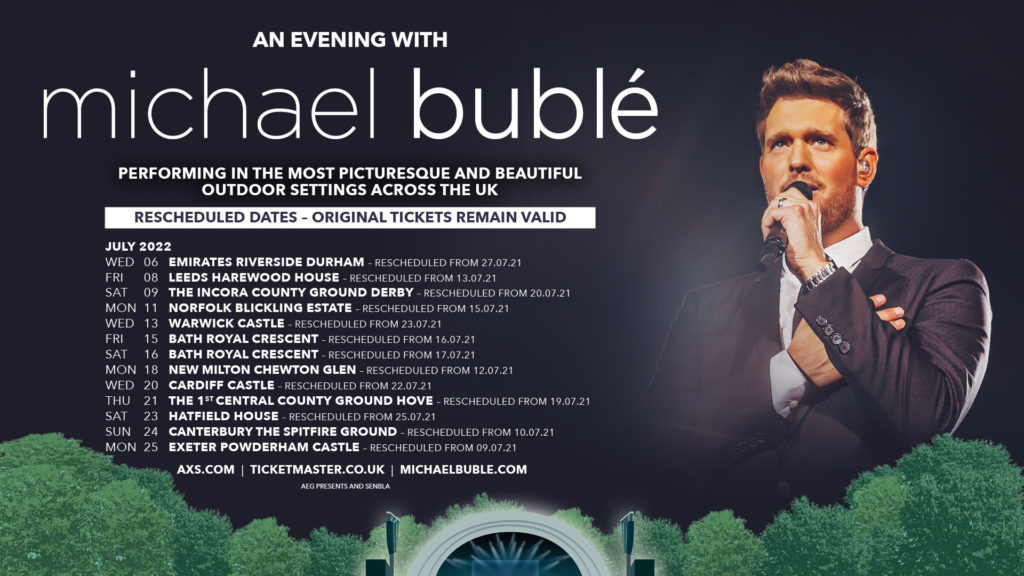 Tickets
Tickets are on sale now and are available at aegpresents.co.uk | ticketmaster.co.uk | michaelbuble.com
Tickets purchased for the original concert remain valid and ticket buyers do not need to take any further action.
For all ticket queries, please go directly to the authorised ticket merchant used at the time of purchase. Derbyshire County Cricket Club cannot discuss tickets purchased via other vendors.
Hospitality
Upgrade your experience and make the most of an evening with one of the world's biggest superstars as he performs a stunning array of hits in Derby.
At The Incora County Ground we're offering three exclusive Hospitality Packages, including our Platinum Package with all-inclusive drinks, a three-course set banquet and more.
To find out more about Hospitality, call 01332 388 111 or email [email protected].