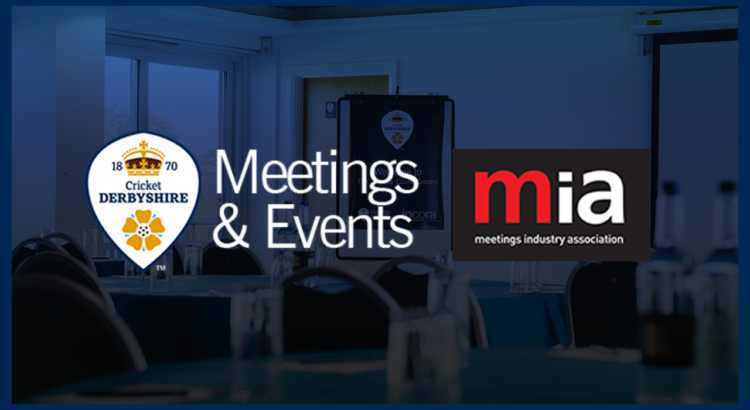 The IncoraTM County Ground has further-cemented its status as a dependable Derby venue for conferencing and events by achieving AIM accreditation from the Meetings Industry Association (MIA).
The venue has achieved entry status from the UK's nationally recognised standard for service providers in the meetings, conferences and events industry, after a panel of independent industry assessors scrutinised the venue against a robust checklist of criteria.
The process includes legal compliance, accessibility and quality checks of its facilities as well as its customer service proposition and experience, ethical codes of conduct and best practice standards.
Having further-enhanced it's reputation as a top-class venue in 2020, as a number of international teams heaped praise on our chefs and events team for their hospitality, Customers can be assured that The Incora County Ground is the best place to host their event.
Head of Hospitality and Events, Helen Slater, said: "It's fantastic testament to the highly experienced and dedicated team at that we have secured national AIM accreditation as it provides buyers a benchmark of the highest standard.
"We appreciate that it can sometimes be overwhelming as there are so many things to consider when planning an event from location to catering, photography, speakers, delegates and marketing.
"However, with our AIM accreditation, buyers can immediately feel confident they are working with dedicated and experienced professionals."
Jane Longhurst, chief executive, the mia said: "We're delighted that The Incora County Ground is the latest venue to secure AIM accreditation. The iconic status acts as a guarantee to buyers that they're choosing a service provider that cares about best practice and actively strives to meet and exceed your expectations.
"With so many dedicated conference centres and hotels, sporting and academic venues to choose from nationwide, it offers a smart method to quality control your selections that could ultimately save you time, anxiety and reputational risk later down the line."
Click HERE or call our dedicated Events Team on 01332 388 105 to find out more about how we can help to put on your ideal event.