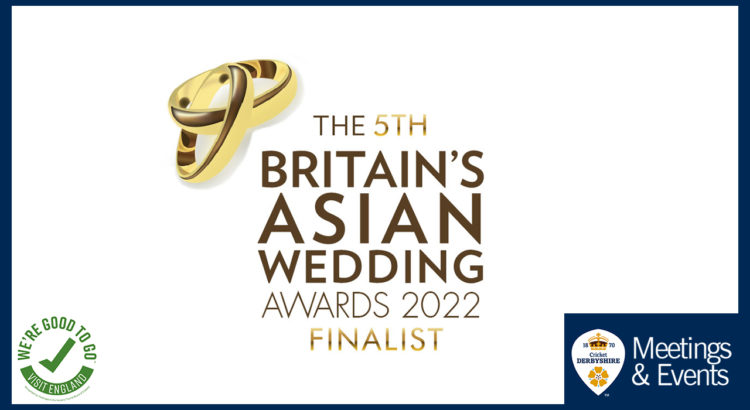 Derbyshire County Cricket Club has been named as a finalist for The Britain's Asian Wedding Awards 2022.
Chapter One of the Awards celebrates the commitment of creative professionals across the UK for servicing the ever-growing Asian wedding industry. They will reward the graft of exceptional suppliers and thank those who go above and beyond to make someone's special day the most memorable of their life.
Derbyshire County Cricket Club has been shortlisted in the Wedding Venue of the Year category and will find out if they will be crowned winners at the elegant ceremony taking place on Wednesday, May 11 at the Thistle Hotel London Heathrow.
Irfan Younis, CEO of Oceanic Group said: "The Covid-19 pandemic presented unique challenges for the wedding industry with various restrictions being in place. However, there are professionals and businesses that have successfully adapted to the new challenges the industry has faced since the pandemic started.
"With every year that passes, we watch the Asian wedding industry grow and flourish in the UK with greater creativity, grander set-ups and happier couples.
"This industry is shaking markets and impacting the economy at an unprecedented rate. We wish all our finalists the best of luck and look forward to celebrating with them."
With 15 years of experience, Oceanic Events host annual award ceremonies in major English, Scottish and Irish cities. Campaigns include the Curry Awards, Asian Business, Asian Food, British Muslim, British Indian and British Sikh Awards amongst others.