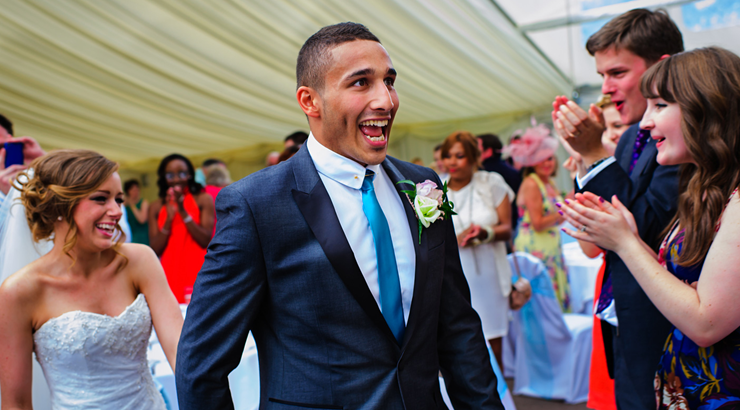 So, you've sealed the deal. The ring is on the finger and you've updated your relationship status on Facebook. You're all set for the big day, right? Wrong.
You'd be forgiven for thinking that the proposal is the most important part of the whole event. But how are you supposed to have the perfect day without the perfect venue? Of course, you already know that. That's why you're here, reading this post. You've probably searched "wedding venues Derbyshire" or "perfect wedding venues" and would you look at that, you found exactly what you were looking for.
How far in advance do you book your wedding venue? As soon as you can, if you're reading this then there's a good chance that you're ready. The sooner you have that sorted, the sooner you can start thinking about the other important bits. Who are you inviting? How do you decorate a wedding venue? Can I spend the rest of my life with this person? I'd try to get that last one sorted sooner rather than later.
Worrying about how to budget for a wedding? Our wedding venues are all reasonably priced. We put our focus on ensuring that you have a perfect day, without the need for a payment plan. We believe that the perfect wedding venue is one that can be enjoyed by everyone, including your bank account.
In order to help you, we've put together a brochure outlining the packages that we offer. We know it's a big decision, so feel free to take your time. We'd encourage you to give us a call or send us an email with any questions you may have. Alternatively, you'd be welcome to arrange a visit to see the venue first-hand.
Click HERE to read our Weddings Brochure.
We really hope that you consider letting us share your special day with you.