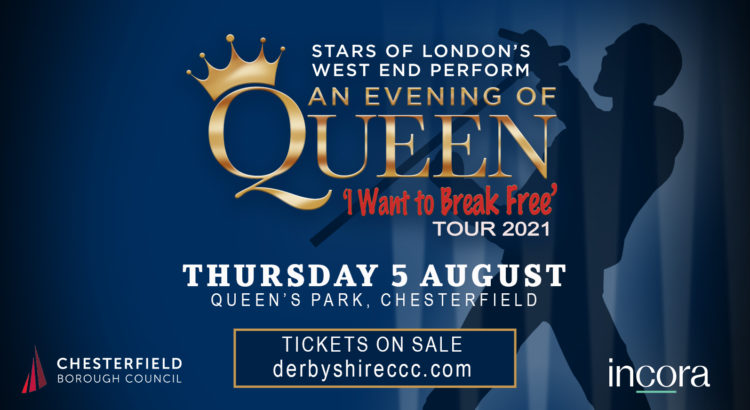 The hugely popular An Evening of Queen concert, taking place at the picturesque Queen's Park, Chesterfield, has been moved to 5 August due to the latest government announcement.
The decision this week to delay the easing of national restrictions until 19 July confirmed that restricted capacities would be in place for the original date (Friday 9 July), as well as forcing additional operational procedures, greatly impacting the feasibility of the concert.
The spectacular show, which features a dazzling collection of performers from London's West End, including former stars from the smash hit musical 'We Will Rock You', will now take place on Thursday 5 August.
Featuring dozens of hits from an astonishing back catalogue, this is a unique and stunning concert evening no Queen fan should miss.
A limited number of tickets, which are all backed by our Ticket Guarantee, are on sale now at derbyshireccc.com, priced at £25 for General Admission. All tickets already purchased remain valid for the new date.
Chief Executive, Ryan Duckett, said: "The event is proving popular in Chesterfield and we want to offer a great night of musical entertainment with as few restrictions as possible.
"The delayed easing of restrictions has had a negative impact on the event and hospitality sector, however with tickets selling well and positivity for events later in the summer, we're looking forward to bringing this unmissable show to the picturesque Queen's Park in August."