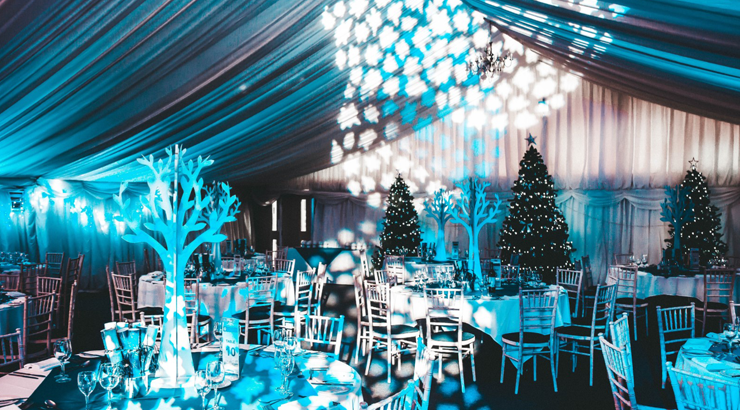 Some of you might not want to hear it, but I'm going to say it anyway. You're always within 10 months of the Christmas period, and personally, I'm thrilled.
Think about it, your Christmas tree is up, presents are wrapped and Mariah Carey is on repeat. Everything seems perfect. You're getting ready for your work Christmas party at the… WAIT… YOU FORGOT TO BOOK YOUR WORK CHRISTMAS PARTY?!
In order to avoid the last minute 'Derby Christmas parties' google search, maybe you should start thinking about things a bit earlier, like now? We're not asking you to start circling things you want in the Argos catalogue; we just want you to be prepared for the festive party season. You don't have to worry about how to plan a work Christmas party, we did that for you.
It really is the perfect Christmas gift: the gift of knowledge. We're excited to announce the launch of our Christmas parties here at The Pattonair County Cricket Ground. Whilst we probably say this every year, this year is going to be a BLAST! Our events will be held in our Marquee or Pavilion – think of it as a bespoke experience to suit the needs of your group.
Both options come with an arrival drink, a three-course festive banquet (yes, a banquet) and DJ entertainment. But if Susan from Finance isn't a huge fan of DJs, our Marquee option includes Live music from 'The Soul Council'. Even better, if you book before Friday 1 May, the organiser (which is probably you if you're reading this before Friday 1 May) goes free.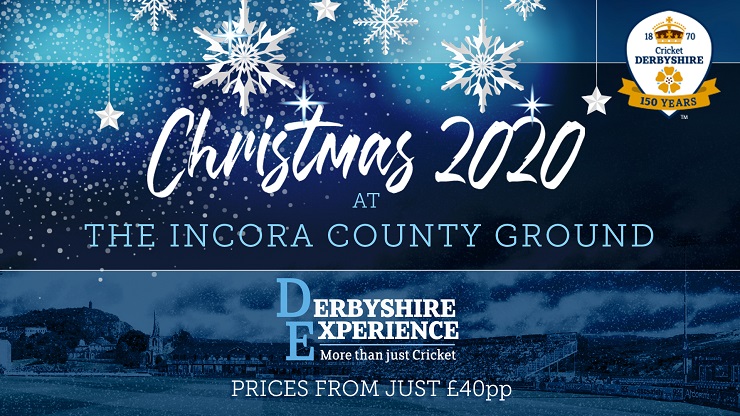 Our prices start from just £40 per person and we have the following nights available:
Friday 4 December
Saturday 5 December
Thursday 10 December
Friday 11 December
Saturday 12 December
Thursday 17 December
Friday 18 December
Saturday 19 December
If you thought it couldn't get better, we'll be running our brand new 80s themed nights on Thursdays. So why not book now to avoid a nightmare before Christmas?
Click HERE to find out more about our Christmas Party packages.