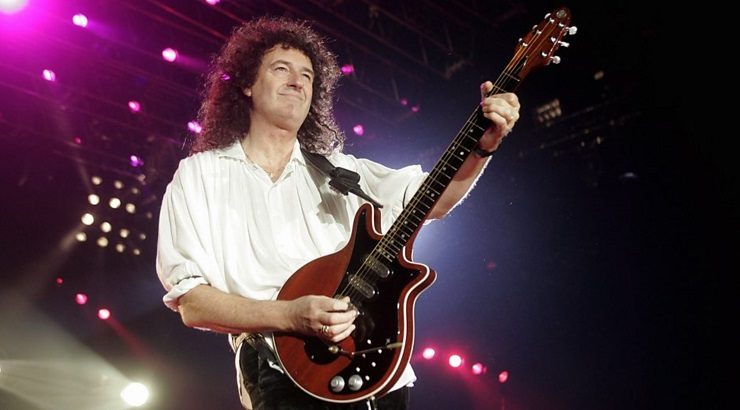 About Brian May
Brian Harold May was born on July 19, 1947, in Hampton, Middlesex. His parents were Ruth and Harold May and Brian was an only child. As an imaginative teen, May with the help of his father, built his own homemade guitar, named "The Red Special". The guitar was made from makeshift materials including firewood and was played with a six-pence coin for a pick. He would go on to play it on every Queen Album and live show.
Before the fame
May received his education at the Hampton Grammar School. After graduation in 1965, he enrolled in the astrophysics program at London Imperial College, where he obtained his bachelor's degree in science. He finished most of his Ph.D. by 1974 and finally completed it nearly 40 years later in 2007. Whilst at London Imperial College, May formed a rock band called Smile. His passion for music soon trumped his interest in Astrophysics. In 1971, May put off completing his Ph.D. to hit the road with his band, renaming the band Queen.
Relationships
From 1976 to 1988, May was married to Christine Mullen and they had three children; James, Louisa and Emily Ruth. They separated in 1988. May had met actress Anita Dobson in 1986, and she inspired him to write the 1989 hit "I want it all". They married on the 18 November 2000.
Fun Facts
As a child, Brian was afraid of a chair in the corner of his room at night
May is passionate about ecological issues and recycling
Brian's favourite drink is Guinness
Brian May is a vegetarian