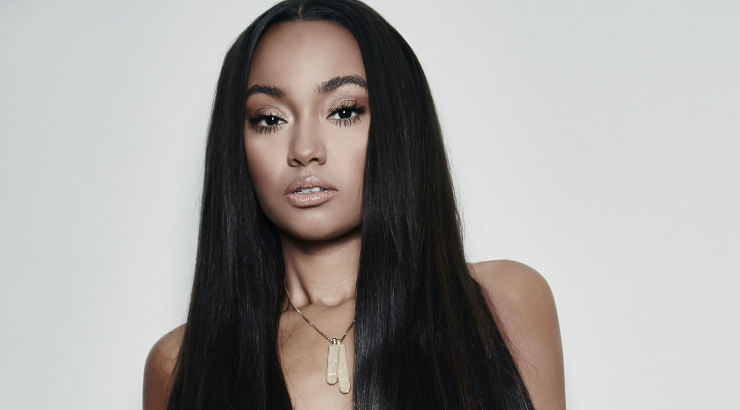 About Leigh-Anna Pinnock
Leigh-Anne Pinnock nicknamed, 'Fiery Mix' was born to Deborah Thornhill and John L. Pinnock on 4 October, 1991 and was raised in High Wycombe in Buckinghamshire. Deborah, her mother, works at the Harlington Community School, while John, her father is a mechanic. She is the youngest of three siblings, her eldest sister Sian-Louise was born in 1984, followed by Sarah in 1989. She grew up spending most of her time with her sisters or visiting her grandfather in Jamaica. Her first audition was "Only Girl (In the World)" by Rihanna.
Before the fame
She found happiness in music and began singing at the age of nine. While at school she participated in all events and was often a winner at singing competitions, and enrolled at the 'Sylvia Young Theatre School' in London for a couple of years when she was eleven.
Relationships
Leigh-Anne had been in a relationship with a footballer, Jordan Kiffin for two years before they broke up with him in 2015. She is currently dating another footballer, Watford striker, Andre Gray.
Fun Facts
Her favorite food is nachos
She has a pet pug named Harvey
She used to steal pizza dough from Pizza Hut (where she used to work) and cook them at home
Her favorite colour is green
Limited tickets remain to see Little Mix LIVE in Derby this summer. Buy HERE.
Ticket prices are £45, £55 and £60 and can be purchased online at ticketmaster.co.uk.
Hospitality packages for this unmissable show are also available, starting from £160 per person. For more information, please CLICK HERE to call 01332 388 111.