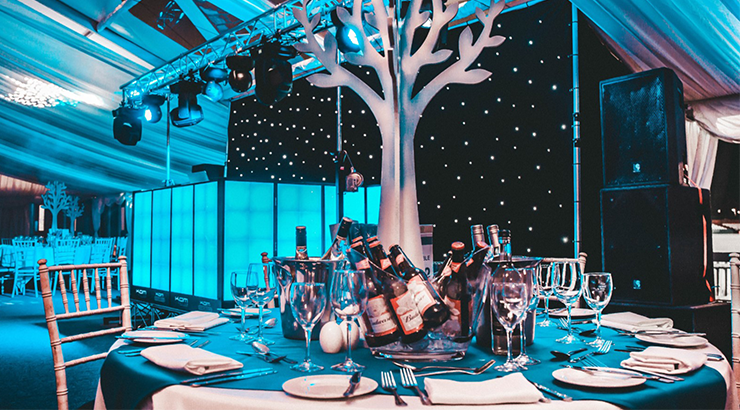 Here's a taste of what you can expect from a Christmas Party Night at The 3aaa County Ground.
The 3aaa County Ground offers a warm welcome and an evening full of Christmas cheer for guests at this festive time.
Whether you are looking for a festive evening's drinking, or to tuck into our sumptuous Christmas menu, or dance into the small hours; our captivating Christmas Party Nights offer that special something for everyone.
We have launched our Christmas party packages, including a brand new all inclusive party night, at The 3aaa County Ground in 2018 – with prices starting from just £36 per person.
There are a total of nine dates available across the festive period in November and December, split across our Majestic Marquee and 3aaa Pavilion, and you can save 10% by booking before 1st May.
To make an enquiry or for more information about 2018 Christmas Party nights, please call 01332 388 105 or email events@derbyshireccc.com.