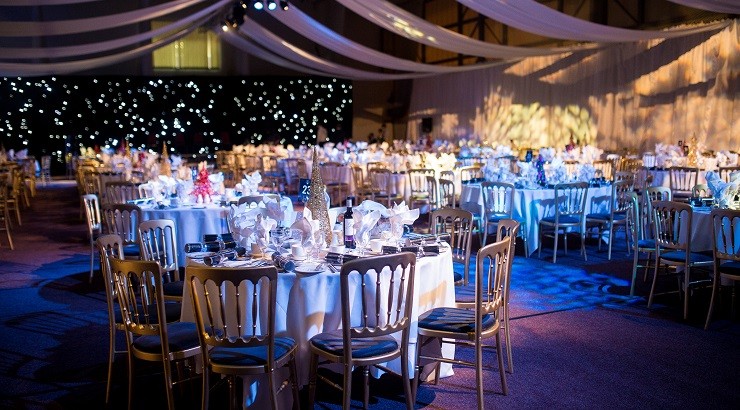 With Christmas rapidly approaching, everyone is in a rush to book that perfect work event. To help you out, here is a list  of our top work Christmas party ideas to ensure you the perfect staff Christmas.
Whether you are looking for a fancy, funny or different Christmas party idea, Derbyshire experience can help you find what you are looking for.
Masquerade Party
The masquerade ball still holds true to its roots with the promise of romantic allure and forbidden fruit. Prominently featured in romance novels, modern movies, and, of course, Phantom of the Opera.
The masquerade ball and masquerade mask are finding their way into more than a few weddings and other social gatherings so why not bring this idea to your Christmas party this winter.
Christmas Jumpers
It was once seen as the ultimate fashion faux pas now it brings laughs around the dining table. Christmas jumpers are a wonderful addition to any household at Christmas so why not bring the same idea to your Christmas event. See who can where the best worse Christmas jumper.
Murder Mystery
Add some mystery and intrigue to your Christmas party this year with a murder mystery theme to your event. Guests can play one large game using clues to figure out who the murder was. Guaranteed to entertain guests of all ages and create a Christmas event to remember.
Winter Wonderland
When it comes to Christmas party themes, a winter wonderland theme is a timeless classic. Theme your venue with deep blues and crystal whites creating a stunning environment to dine in. You cant go wrong with this idea and it is guaranteed to blow your guests away. A very popular idea indeed.
Planning your Christmas Party?
The main thing to consider when planning your Christmas event is deciding what venue to use to make our night complete. The 3aaa County Ground offers you an inviting evening to welcome you and your guests to enjoy the merriment.
Whether you are looking for a dash of drinking, or tuck into our sumptuous festive food, or dance into the small hours; our captivating Christmas Party Nights offer that special something for everyone.
Christmas Parties, both private and shared, are available with us at The 3aaa County Ground for only £40 per head.
Click HERE to view our packages.
To make an enquiry or for more information about 2017 Christmas Party nights, please call 01332 388 105, email events@derbyshireccc.com