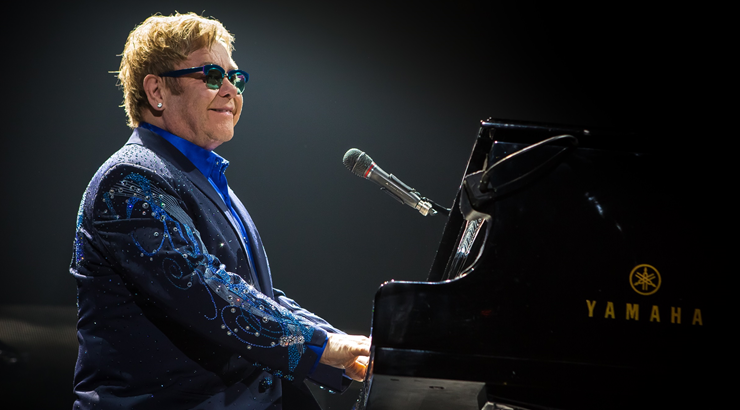 Elton John and his band will be in Derby as part of their Wonderful Crazy Night Tour on Sunday 4 June. Will you be joining us? Click on the link below to download our visitor information guide.
The below guide has all the information you need ahead of the eagerly-awaited concert, including parking, entrance and general concert information.
Click HERE to view the digital leaflet.
Click HERE to view our full Visitor Guide page.
Tickets
There are still a number of tickets for the eagerly anticipated June 4 concert available to purchase online HERE.
Tickets already purchased through The Derbyshire Experience, whether General Sale or Car Park tickets, are ready for collection from the main reception in the 3aaa Pavilion at The 3aaa County Ground; Nottingham Road, Derby, DE21 6DA.
The reception will be open weekdays from 9am until 5pm.
If you are unable to collect in person, please let us know by emailing info@derbyshireccc.com and tickets will be sent via recorded delivery.
If you wish to purchase car parking tickets, please click HERE.
Security
The Club place safety of all visitors to The 3aaa County Ground as our highest priority.
We are continuing to work closely with authorities, our partners and event promoters, to ensure that those attending any of our cricket matches, concerts or events can do so knowing that we are working to make their visit as safe, secure and comfortable as possible.
Statement from Marshall Arts, promoters for Elton John concert.
The safety and security of our audiences, artistes and staff continues to be our highest priority, and in light of the recent atrocity in Manchester, we would like to assure everyone that we are taking heed of all current government and police advice, and are implementing all necessary actions to ensure those attending our events are in the safest possible environment.
Enhanced security measures will be in place, and we would request that concert-goers avoid bringing bags and would advise that full searches and body scans may be in operation. We ask for your full cooperation, and apologise for any inconvenience which may be caused.
We respectfully ask that you consider arriving earlier than normal to give yourself plenty of time to enter the venue.
Thank you for your patience and understanding.
For more information about Elton John and his band at The 3aaa County Ground on Sunday 4 June, please call 01332 388 101 or email info@derbyshireccc.com.