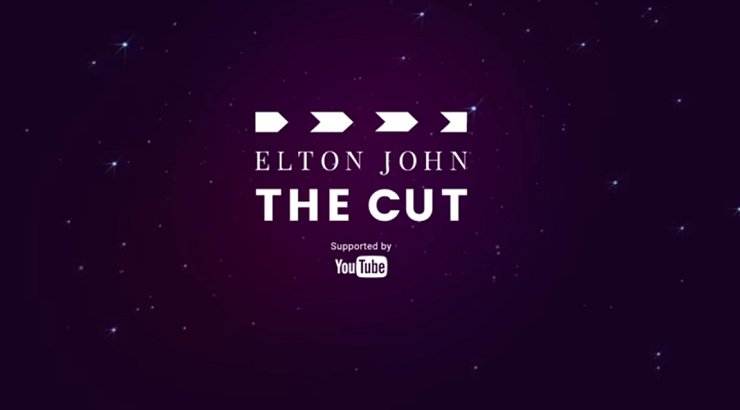 Elton John has announced 'Elton John: The Cut' – a global competition to create the official music videos for the singer's most iconic songs, supported by YouTube.
Elton John and his band will be performing LIVE at The 3aaa County Ground on Sunday 4 June, and tickets at all prices are still available for this fully-seated outdoor concert.  Tickets start from £40.
In celebration of Elton John and Bernie Taupin's 50th anniversary of their songwriting partnership,  here is now your chance to unleash your creativity, by making music videos for Bennie and the Jets,  Rocket Man and Tiny Dancer.
Entries are officially opening to the public on January 9, 2017.
Music video entries for each of the songs will feature different artistic elements – submissions for Rocket Man will feature animation, Tiny Dancer will be live-action, and Bennie and the Jets will feature choreography.
Together with a panel of YouTube creators and celebrated music and industry judges, Elton John and his writing partner Bernie Taupin will select three winners, and those winning entries will premiere on YouTube in the summer of 2017.
The competition closes on January 23rd and is open to anyone over 16, subject to local terms and conditions.
To find out more about "Elton John: The Cut," supported by YouTube, and how to enter, please visit: http://www.eltonjohn.com/thecut 
Elton John said: "We're excited to partner with YouTube to bring together generations of artists and music lovers around a shared passion for storytelling.
"YouTube is a rich tapestry of creativity, and I can't wait to see how the breadth of talent from the dance, live-action and animation communities apply their vision to these cherished songs."
Elton John and his band are performing at The 3aaa County Ground on Sunday 4 June 2017. Tickets are selling well, but they are still available. Get your tickets today.
Buy your tickets HERE to make sure you don't miss out on a great night.